408-716-1668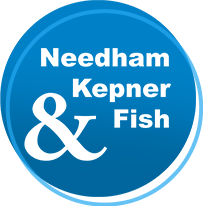 Decades of Experience
High-Quality Legal Representation
Serving personal injury and elder abuse clients in Silicon Valley, Sacramento, & the Bay Area.
San Jose Personal Injury Lawyers That Serve the Bay Area
The San Jose personal injury lawyers at Needham Kepner & Fish LLP help clients throughout the Bay area who were injured because of someone else's negligence, from car accidents to elder abuse. We understand the emotional, physical, and financial damage that an accident can cause, and are dedicated to winning you the compensation you need and deserve to recover. Our record of large judgments and settlements is evidence of that commitment.
Solve Your Legal Issue Outside of Court With Our Mediation Services
Mediation provides an alternative solution to your legal dispute. Instead of spending time and money to go to court, you and the other party may be able to reach an amicable resolution that benefits you both.
Our mediators can facilitate discussion and negotiation to expedite your case.
How We Can Help
Areas of Practice
Experienced Trial Lawyers
From litigation to mediation, you can trust us to help you and your family.
Results You Deserve We Care About You & Your Case
$3.5 Million Bicycle Accident

Bicycle accident caused wrongful death.

$2.1 Million Bicycle Accident

Bicycle accident caused serious injury

$5.2 Million Car Accident

Wrong way driver caused serious personal injuries.

$5.2 Million Car Accident

Head-on auto collision caused serious injuries

$8 Million Defective Product

Defective product caused serious burn injuries

$1 Million Pedestrian Accident

Pedestrian hit by auto caused serious injury
Our Firm Has a Track Record of Excellence
With our collective legal experience serving clients in San Jose and the surrounding San Francisco Bay Area, our lawyers have received numerous honors and are routinely selected as local counsel by out-of-state law firms. We offer the resources of a big firm but provide the personal attention you would expect from a smaller practice. You can use our video gallery as a resource, or schedule a free consultation with us to discuss your unique situation.
When to Hire a Personal Injury Lawyer?
The aftermath of an injury can be a stressful, confusing experience. An attorney's expertise and advocacy during this time are invaluable—they can protect your rights against aggressive insurance companies who may try to get you to minimize the severity of your claim in order for them to pay less or nothing at all.
Here are some indicators that it's time to put an experienced personal injury attorney on your case:
The at-fault party's insurance company is pressuring you to accept an offer that you don't think is fair.
The injuries you or your loved one sustained are very serious and require long-term care.
You are partially to blame for the accident or the other party is claiming you share fault.
Don't take on this uphill battle alone; contact a San Jose personal injury lawyer today!
We're Here to Help
Needham Kepner & Fish LLP provides experienced and committed representation to injury victims and elder abuse and elder neglect victims throughout the Bay Area. Our attorneys represent clients in a broad range of injury matters, including auto accidents, bicycle accidents, motorcycle accidents and elder abuse and/or elder neglect cases. We understand the severe consequences that an injury can have on your life. We are here to help you understand your best legal options for your unique situation during a free consultation. Do not wait to get legal help – call now.
Contact Us Today Schedule a Free Consultation