San Jose Car Accident Lawyer
San Jose Car Accident Attorneys
Fighting for Victims of Auto Accidents in San Jose and the Bay Area
After an auto accident, you may have many concerns on your mind. Serious car accident injuries may keep you out of work. Medical expenses, car repairs, and lost wages can add up and put even more stress on you and your family.
Needham Kepner & Fish LLP has a record of success helping auto accident victims throughout San Jose and the Bay Area. Our San Jose car accident lawyers may be able to help you file a claim and recover the compensation you need and deserve after an accident. We have extensive experience with catastrophic injury and wrongful death cases.
We can answer any car accident questions and concerns you may have, and help you understand your potential legal options. Speak with a San Jose car accident attorney from our firm to discuss your situation in a free, confidential consultation.
How Can a San Jose Car Accident Lawyer Help You?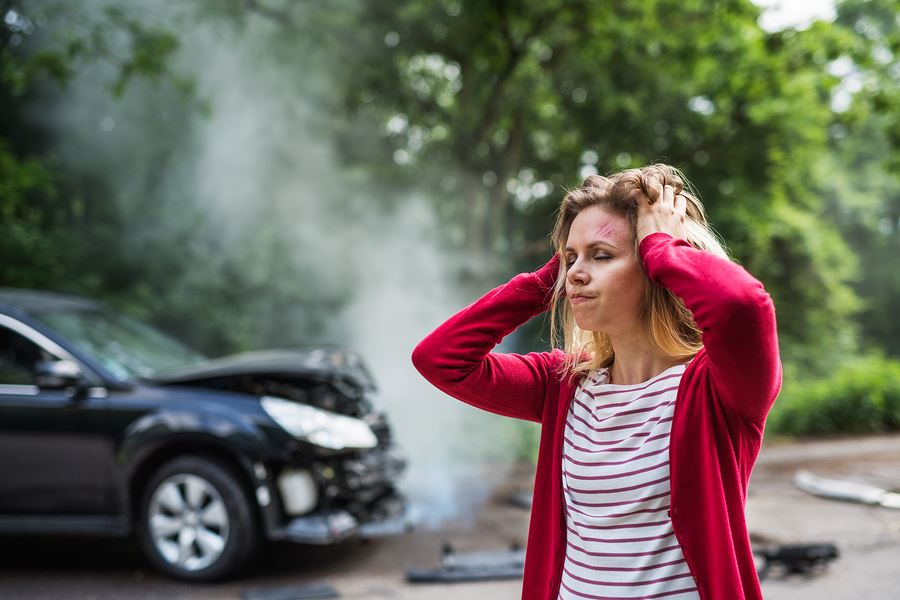 Serious car accident injuries may take months or even years to heal. Depending on the extent of your injuries, they may lead to permanent disability. Medical bills, rehabilitation costs, and lost wages can result in financial distress for you and your family.
In the stressful and complicated process of recovering from a car crash, it is important to remember that you have the right to recovery. This is true whether you were the driver or the passenger in the crash. However, asserting this right can be difficult to do alone. This is one of many reasons you may need a car accident lawyer.
Our car accident attorneys in San Jose can help you explore your legal options. If you have a viable claim, we will build a strong case for you. Your ability to recover fair and full compensation is aided exponentially by having an experienced Bay Area auto accident lawyer by your side.
What Are the Most Common Causes of Car Accidents in the Bay Area?
Every car accident is different. It is important for your claim to pinpoint exactly how your car accident happened. Our San Jose auto accident lawyers can perform a meticulous investigation of the crash to identify all causes of the accident.
Then, we can help you determine who is at-fault for damages under California comparative negligence laws. Motorist error and negligence cause many car accidents.
Driver negligence may include:
Dangerous road conditions (like construction zone accidents) and defective parts can also cause car accidents. No matter your situation, our car accident lawyers in San Jose apply their extensive trial experience and negotiation skills to deal with insurance companies and fight for rightful compensation.
Common Car Accident Injuries
Car accidents can result in a wide range of injuries, varying in severity depending on the nature and impact of the collision.
Some common car accident injuries include:
Whiplash: Whiplash is a soft tissue injury that commonly occurs in rear-end collisions. It happens when the head is forcefully jerked backward and then forward, causing strain to the neck muscles and ligaments.
Head Injuries: Head injuries can range from mild concussions to more severe traumatic brain injuries (TBIs). They can occur when the head strikes a hard surface, such as the steering wheel or dashboard, or due to the forceful impact of the accident.
Back Injuries: Back injuries are common in car accidents and can involve damage to the spinal cord, herniated discs, or vertebral fractures. These injuries can lead to chronic pain, limited mobility, or even paralysis in severe cases.
Chest Injuries: The chest can sustain injuries due to the impact of a car accident. Common chest injuries include broken ribs, collapsed lungs, and damage to internal organs, such as the heart or liver.
Fractures and Broken Bones: The force of a car accident can result in broken bones and fractures, most commonly in the arms, legs, ribs, and pelvis.
Soft Tissue Injuries: Soft tissues, such as muscles, tendons, and ligaments, can be sprained, strained, or torn in a car accident. These injuries can lead to pain, swelling, and limited mobility.
Internal Injuries: Internal injuries may not be immediately apparent after an accident but can be serious and life-threatening. They include injuries to organs such as the liver, spleen, or kidneys, which can cause internal bleeding.
Psychological Injuries: Car accidents can also have psychological effects, including post-traumatic stress disorder (PTSD), anxiety, depression, and other mental health issues.
How to Recover Car Accident Compensation
Immediately after a car accident, your primary concern is any harm to you or those around you. Financially recovering from a car accident is similar.
Our car accident lawyer in San Jose work to identify any financial help from all possible sources. Usually, you may file a claim with the at-fault driver's insurance company to recover compensation.
You may be able to file a claim for:
Medical expenses
Property damage
Wage loss
Pain and suffering
Other damages
However, insurance companies are for-profit businesses. Insurance adjusters may try to downplay your injuries and minimize your settlement. As a result, insurance negotiations often make the stressful experience of an accident even worse. To ensure you get the full compensation you deserve, work with an experienced San Jose car accident lawyer.
In some cases, you may be in an accident with an uninsured driver. Alternatively, he or she may have a minimum policy that does not cover the full extent of your damages. In these cases, you may be able to file a lawsuit to recover from that driver directly.
Otherwise, if you have health insurance, then it may cover at least some of your medical treatment. You may also be able to collect from your uninsured or underinsured motorist coverage in your own car insurance policy.
The key to determining what recovery is possible is to call an attorney. When you need to know what to do after a car accident, our car accident attorneys in San Jose can guide you. We have over 80 years of combined experience receiving timely and satisfactory settlements for our clients.
Process for Filing a Car Accident Claim in San Jose
If you've been involved in a car accident in San Jose and wish to file a claim, here's an overview of the typical process:
Ensure Safety and Report the Accident: First and foremost, prioritize your safety and that of others involved. If necessary, move to a safe location and call emergency services. If there are injuries or significant property damage, report the accident to the local police or California Highway Patrol (CHP).
Exchange Information: Collect information from all parties involved in the accident, including their names, contact details, insurance information, and vehicle details. It's also helpful to gather contact information from any witnesses present.
Notify Your Insurance Company: Contact your insurance company promptly to report the accident. Provide them with accurate and detailed information about the incident. Follow their instructions and guidelines for filing a claim.
Gather Evidence: Document the accident scene by taking photos or videos. Capture images of the damage to all vehicles involved, the surrounding area, and any relevant road conditions. This evidence can support your claim later on.
Seek Medical Attention: Even if you don't immediately feel injured, it's advisable to get a medical evaluation as some injuries may have delayed symptoms. Keep a record of all medical treatments, tests, and expenses related to your injuries.
Consult an Attorney (if necessary): Depending on the circumstances and severity of the accident, you may want to consult with a personal injury attorney. They can provide legal advice, help protect your rights, and guide you through the claims process.
File a Claim with the At-Fault Driver's Insurance: If the other party is liable for the accident, you can file a claim with their insurance company. Provide them with the necessary information, including the accident details, damages, and injuries. Cooperate with their investigation and provide any requested documentation.
Negotiation and Settlement: The insurance company will review your claim and may offer a settlement. Be cautious when accepting any settlement offers, especially if you're unsure about the adequacy of the compensation. Consider consulting with an attorney to ensure you receive a fair settlement.
Legal Action: If a satisfactory settlement cannot be reached, you may consider filing a lawsuit. Discuss this option with your attorney, who can guide you through the legal process and represent your interests.
Do You Need to Call Your Insurance Company After a Car Accident?
Insurance companies are corporations with a simple goal: profits. Insurers collect as much as possible in premiums and pay out as little as possible on claims.
One way that insurance companies keep their rates low is by contacting involved parties before they have time to seek counsel. Adjusters then pressure accident victims into fast settlements. The problem is that these fast settlements are often far lower than the victim's actual damages.
After an accident, expect to be immediately contacted by an insurance provider. This includes your insurance and the insurance provider of any other involved party. You should tell your insurance provider that you were involved in an accident to properly document it.
You should not say any more than is necessary. Even though you pay your insurer, that company is still a business and may not act in your best interests.
Why You Shouldn't Speak With the Other Driver's Insurance Company Directly
It is very risky to talk to another party's insurance company without an experienced San Jose auto accident lawyer with you. If the other party's insurance company calls you, decline to make a statement until you call a lawyer.
In most cases, your attorney negotiates with the insurance company on your behalf. This is the case whether you make a claim with your insurer or that of the other driver.
Our San Jose auto accident lawyers at Needham Kepner & Fish can increase your chances of obtaining a fair settlement. Often, the insurer is more likely to offer fair compensation if it is clear that your lawyers can win your case if it goes to trial.
Recovering Compensation When You Share Fault for the Accident
In California, car accident claims are filed against the at-fault party and their insurer. However, if you share fault for the accident, or fault has been disputed by the opposing party, it may make it difficult for you to recover the compensation you deserve.
Under California's pure comparative negligence law, an individual filing a car accident claim can still recover compensation even if they are partially to blame for the crash. If your case goes to trial, the judge or jury will determine what percentage of fault you and the other party share for the accident, then that amount will be deducted from the final award. For example, if you were awarded $200,000 for your car accident claim, but were found to be 20% at fault, then your final award would be $160,000.
Schedule a Free Consultation With Our Car Accident Attorneys in San Jose
Car accidents are frightening, life-changing, and unfortunately common. In a brief moment, an accident can cause permanent disability or even death. You do not have to face the insurance companies, legal system, and uncertainty alone.
Our San Jose car accident lawyers handle injury cases on a contingent fee basis. This means that you pay us nothing unless you recover compensation.
If you or a loved one suffered an injury in a car crash, call our car accident attorneys in San Jose at (408) 716-1668 or contact us online to schedule a free consultation.
Additional Types of Auto Accident Cases We Handle
We handle a variety of motor vehicle accident cases throughout San Jose and the Bay Area.
In addition to car accident cases, our attorneys handle cases involving: